RITUALS, SPELLS, INCANTATIONS … or maybe your ritual of choice is just cleaning the house on Saturday mornings?
Witcheros creates music that flows, sitting in the background to keep your mind free, but your body moving to rhythm. Designed to be put on auto repeat, Music for Rituals creates a seamless background to whatever ceremonies you're looking to perform.
Witcheros creates a dark background that rises and falls almost imperceptibly. It effects the mood and emotions almost subliminally, to keep your mind free for whatever you want to focus on.

Imbolc
Imbolc is the pagan, Gaelic holiday marking the first signs of spring, which they marked around the beginning of February, halfway between the winter solstice and the spring equinox. It was held from sunset to sunset and involved feasting, hearth fires and divination.

Click here to purchase and download.


Ostara
Ostara is the pagan holiday dedicated to the goddess Ēostre, the source of what we call Easter today. It is celebrated on the spring Equinox, with celebrations closely related to Easter, such as decorating eggs and veneration of the hare. The horned god, thought to represent Pan is also celebrated on Ostara.

Click here to purchase and download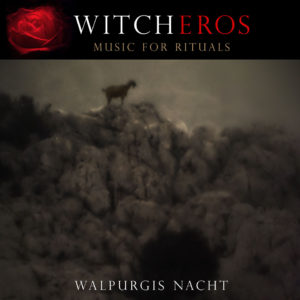 Walpurgisnacht
Walpurgisnacht begins at sunset on April 31, the evening before the holiday of Beltane, with which it shares many customs. Known as the night of the witches, it is a second Halloween in its traditions, being held at the opposite time of the year of that holiday. Click to learn more …